'King has made a career elucidating crucial episodes in the history of art and architecture.'
—Time Magazine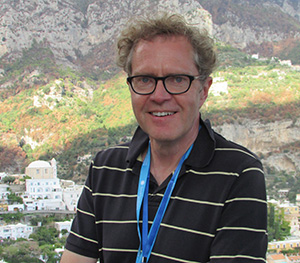 Ross King is the bestselling author of books on Italian, French and Canadian art and history. Among his books are Brunelleschi's Dome (2000), Michelangelo and the Pope's Ceiling (2002), The Judgment of Paris (Governor General's Award, 2006), Leonardo and The Last Supper (Governor General's Award, 2012), and Mad Enchantment: Claude Monet and the Painting of the Water Lilies (Charles Taylor Prize, 2017). He has also published two novels (Domino and Ex-Libris), a biography of Niccolò Machiavelli, and a collection of Leonardo da Vinci's fables, jokes and riddles. He is the co-author with Anja Grebe of Florence: The Paintings & Frescoes, 1250-1743 (2015), the most comprehensive book ever undertaken on the art of Florence.
Ross's newest book, the subject of four years of research and writing, marks his return to the 'Golden Age' of fifteenth-century Florence. The Bookseller of Florence tells the remarkable true story of one of the unsung heroes of the Italian Renaissance: the manuscript dealer Vespasiano da Bisticci. Known as 'the king of the world's booksellers', Vespasiano produced hundreds of exquisite manuscripts for the libraries of many of Europe's most famous and powerful personalities. He reached the height of his powers as Europe's most expert and prolific merchant of knowledge when a new technology, the printing press, crossed into Italy from Germany, forever changing how books were produced and knowledge transmitted. The Bookseller of Florence has been hailed as a 'profoundly engaging study of a time when books were considered essential to a meaningful life, and knowledge and wisdom were cherished as ends in themselves' (Booklist, starred review), and as 'a spectacular life of the book trade's Renaissance man' (Sunday Times).
In tandem with his writing, Ross is an active fundraiser for the arts and a passionate lecturer and tour guide. He serves on the Council of Academic Advisors for Friends of Florence (FoF), the fundraising charity that ensures the survival of Florence's art and architectural treasures. He has participated in numerous FoF study tours throughout Italy, including in Rome, Assisi and Milan. He is a regular participant in the Italian Renaissance seminars at the Aspen Institute, and has given Impressionist tours of Paris, Normandy, Brittany and Provence. He is both a Smithsonian Expert and an Accredited Lecturer with The Arts Society. He has lectured in many American museums, including at the Art Institute of Chicago, the Frick Collection, and the National Gallery. When not traveling for work or pleasure, he lives in the historic town of Woodstock, near Oxford, with his wife Melanie.